Shipping & Returns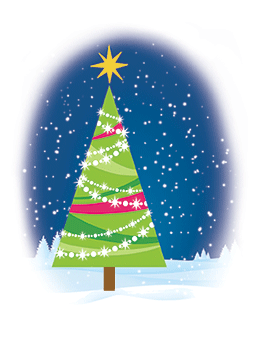 Extended Christmas Returns Policy:
We've specially extended our voluntary returns period for the Christmas season! 
To help you with your Christmas shopping, presents bought after 22nd November can be returned any time before 12th January 2024 (or 30 days after purchase, whichever is the longer). A little bit of peace of mind.
Our standard 30 day period will apply for any items purchased after 22nd December (ie. not dispatched before Christmas).
Please note, this unfortunately does not apply to products that are excluded from our extended returns policy (eg. for hygiene reasons)
Last Connevans posting dates for Christmas 2023: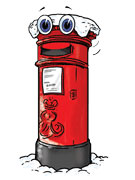 Royal Mail - Economy - Monday 18th December - 1pm cut off
Royal Mail - Standard - Wednesday 20th December - 1pm cut off
Parcelforce & UPS - Thursday 21st December - 1pm cut off
To beat the rush, order well before the recommended date!
A choice of delivery services
At Connevans Limited we have a variety of UK delivery services from Royal Mail First Class to next working day (ie excluding weekends) before 9am, please select the service which is most suitable for you in the checkout. Saturday and Sunday delivery options are available on orders placed on Thursday afternoons and Friday mornings.

We offer REDUCED delivery charge on some products
We have some 'buried treasure' products which give you a shipping discount when purchased. Watch out for a 'shipping discount' message above the product image - buy more than one and you may get free Shipping & Order Processing .....these reductions also apply to non UK orders.

Delivery Options & Charges
The delivery options & charges for your order will be shown in the basket when you have entered your country and delivery address.

Dispatch Timescales
The timescale for stock to be available and dispatch is shown on each product - we have thousands of products on our website and we are sure that you can understand that we do not hold stock of everything. Our expected dispatch timescale for your order is shown in the shopping basket before you confirm your order.
Website orders for items we have in stock, received before 13.15 hours on a working day, will be dispatched the same day.
Website orders for items we have in stock, received after 13.15 hours will be despatched the following working day.
Please note that our working days are UK office hours Monday to Friday, excluding bank holidays.        
Delivery Timescale
Our Royal Mail Economy and Royal Mail Standard services are effectively what are known as 2nd and 1st Class post, they are not guaranteed timescale services. With Royal Mail Standard/Royal Mail 1st class, many items are delivered the following day by your postman but it does often take longer so please allow 7 - 10 days for delivery, with Royal Mail Economy/Royal Mail 2nd class please allow up to 14 days for delivery.
Parcelforce trackable is normally a next working day delivery service in the majority of the UK, in the Scottish Highlands & Isles and other remote areas the delivery timescale is up to 3 working days. Parcelforce trackable is not a guaranteed timescale service and no refund will be made if delivery is delayed - with Parcelforce before 10 and before Noon however, in the event that delivery is delayed you will be refunded the additional charge for the service if you inform us of the delay.
All delivery timescales refer to working days and are from the day of dispatch NOT the day we receive your order. If timescale is important to you please discuss your requirements with Connevans Customer Services, they will help in whatever way possible.
We offer a number of delivery services, the choices available for your location and products you are ordering are offered when viewing your basket. Please note that delivery timescales refer to working days, Monday-Friday. Next day delivery does not include Saturdays or Sundays. Please note that products such as aerosols, lithium batteries & high alcohol content hand sanitiser have delivery service restrictions.
As we use carrier services we cannot guarantee the delivery day. If you are not normally at home to receive deliveries instead of taking time off work please choose UPS Access Point where you can collect when convenient - click here to find out more.
If there is to be an undue delay with the dispatch of your order you will be emailed with details.
Please contact sales@connevans.com should you not receive your order placed on our website within one working week of dispatch.
Please note that our working days are UK office hours Monday to Friday, excluding bank holidays.
NB:  In the unlikely event that you have to return your product for full refund, we refund the standard postage rate and not any of the charges for enhanced delivery or non UK delivery which you may have selected. 
Please contact Customer Services for Shipping & Order Processing charges for non web orders.
UPS Access Point tm   is an alternative delivery option to fit your busy schedule. The even better news is that the UPS Access Point service costs less than our regular parcel charge.

How does it work?
UPS have signed up a network of retail outlets, such as 'open all hours' newsagents, grocery stores and garages many of which operate extended opening hours including evenings and weekends.
At the time of ordering you can choose a convenient UPS Access Point - either close to home, work or perhaps on your route home.
You can track the status of your order and track UPS delivery progress from our website. Delivery to your chosen UPS Access Point is usually made the next working day after despatch in the UK.
When your parcel has arrived at your chosen UPS Access Point you will be emailed & texted by UPS with a message to say that your parcel is ready for collection - it is obviously really important that you have given us a valid email address and mobile phone number!
Collecting your parcel.
When collecting your parcel you will need to prove your identity with either:-
Driver's licence, passport, foreign national or military ID.
or
Any other photo ID containing your full name, along with one of the following documents containing your full name: Utility/phone bill, council tax bill, wage slip, or bank statement.
If someone else is collecting on your behalf, he/she needs to bring your photo ID based on the above criteria, as well as show his/her own driver's licence, passport, foreign national or military ID.
The UPS Access Point will record their signature, name, type of ID presented, and the number of each ID for record purposes.
You have 10 calendar days to collect from your UPS Access Point location. After the 10th day, your parcel will be sent back to Connevans Limited. Once returned, a £6.00 inc VAT standard return fee will be deducted from the refund amount. The original shipping and handling charge is non-refundable.
UPS Access Point is currently available in the United Kingdom, France, Germany, Netherlands and Spain.
Please note that for security reasons payment by PayPal is not accepted when using the UPS Access Point service .
Click & Collect

Connevans also offer a 'Click & Collect' option for orders placed via our website. Orders can then be collected from our warehouse in Merstham, Surrey.

Please note that you must collect your order in person, 3rd party collections are not allowed for security reasons.

Summary:
- You order and pay online
- We email you when your goods are ready for collection
- You collect from Merstham
How does this work?
1)    Shop online as usual, selecting the items you require and adding them to your basket.
2)    At the checkout stage instead of entering a delivery address choose the 'Click & Collect' option.
3)    Payment by debit or credit card is taken by the website when you confirm your order - Click & Collect is not available when paying by PayPal or Amazon Pay.
4)    You will receive an order confirmation email allowing you check the items ordered.
5) Should you wish to change any order details or items ordered, our shopping site allows you to change your order within half an hour (during office hours and up to 23.30hrs in the evening and at weekends). To amend an order; either login and follow instructions or if already logged in, click on 'my account' at the top right of the screen.
6)    When your order has been picked and is ready for collection we will email you again.
7)    Orders for items in stock will normally be available for collection on a working day from our Merstham warehouse within a couple of hours. Our warehouse is open for collections Monday - Friday 08.30 - 16.45hrs for 'Click & Collect' orders.
8)    You will be emailed if there will be a delay due to stock shortages and you may choose to part collect or wait for the whole order to be available. If there is to be a delay of more than a week we will offer to refund.
9)    Please note that when collecting 'Click & Collect' orders our Stores Department are unable to demonstrate or advise on products at the time of collection.
10)   Because the order is paid for at the time of ordering we do not impose a timescale for you to collect your order.

When collecting your order you must bring:

- The confirmation email or invoice for proof of purchase of your order. Either a print out or a digital copy on your mobile device is fine
and
- Proof of ID - we cannot release your order without first seeing a form of identification:
 - a current photo driver's licence
 - Valid passport
 - Blue badge
 - Photographic bus/travel pass
 - Voter authority certificate 
Please note that for security reasons payment by PayPal is not accepted when checking out on our website using our Click & Collect service.

CCTV is also in operation on our premises.
Worldwide deliveries outside of the UK


We use UPS for our worldwide deliveries outside of the UK - the delivery charge to your country will be shown in the basket when you have entered your delivery address. Please note that you will be liable for any local country or state taxes/duty/VAT that may be due at the time of delivery.
We currently supply from our websites to the following countries:-
Australia, Austria, Bahrain, Belgium, Bulgaria, Canada, Chile, Croatia, Cyprus, Czech Republic, Denmark, Estonia, Faroe Islands, Finland, France, Germany, Gibraltar, Greece, Hong Kong, Hungary, Iceland, Jamaica, Japan, Kuwait, India, Ireland, Italy, Latvia Lithuania, Luxembourg, Malaysia, Malta, Monaco, Netherlands, New Zealand, Norway, Oman, Philippines, Poland, Portugal, Qatar, Romania, Saudi Arabia, Singapore, Slovak Republic, Slovenia, South Africa, South Korea, Spain, Sri Lanka, Sweden and Switzerland, Taiwan, Thailand, Turkey, United Arab Emirates, United States and the Vatican City State.
The customer is liable for local taxes and duties, in all cases, for deliveries outside of the UK. Should there be a problem with delivery (eg refusal to accept delivery) you are responsible for any costs incurred for return etc. which will be deducted from any refund.
VAT on Purchases for personal use. People purchasing for their own personal use within the UK may make a disability VAT declaration and purchase qualifying products without having VAT added.
UK Government and Local Government orders
Connevans Limited is pleased to accept official Purchase Orders, from all UK Government funded organisations, including Schools, Colleges, Universities, NHS Trusts, Police, Fire, Ambulance and Life Guard Emergency Services, the British Army, Royal Air Force, Royal Navy and all local and central Government Departments.
You can send us official Purchase Orders by email to: orders@connevans.com
Organisations placing regular orders can be set up with an online ordering account.
We are aiming to be 'the best in the business'
With prompt delivery to match our superb technical customer support. There is a 'dispatch time' shown on every product - if we are aware that there will be a delay of more than one week, products are marked as 'Out of stock'. If there is to be a long delay with a product that you have ordered you will be emailed and have the option to wait or cancel.
When we ship your parcel we will send you an email which will include parcel tracking information, you will also be emailed details of any part shipments.
Non UK delivery timescales vary from country to country between 2-7 days, delivery is by UPS.
Orders over 20Kg will be charged at a multiple parcel rate - e.g. orders weighing 21-40Kg will be sent in two parcels at a cost of twice the single parcel rate.
To find out the charge and delivery options for your delivery area please either login or enter your required delivery address details in the 'view basket' screen so we can calculate the Shipping & Order Processing charge for your basket.
Orders for delivery to Northern Ireland, Scottish Highlands, Isle of Man and Scilly Isles have the same Royal Mail charges but are subject to ParcelForce surcharges.
Alternate delivery address: A different delivery address from the account address of the cardholder may entered in the shopping basket.
Connevans Shipping & Order Processing charge for orders placed via the Connevans website are less than by mail order or phone, and have a later time for same day despatch plus online parcel tracking and alternative delivery options.
FAQs
'Do you part ship orders?' Rarely, if we send part shipments you will be emailed and it will be noted on the advice paperwork.
'Can I have goods shipped to an alternative address?' Yes, this is an option at the checkout stage.
'I have just placed my order and now realise that I wish to change it, what do I do?' No problem, our website has a half hour waiting time after ordering during which you can log back on and change your order. In the evenings and at weekends the time is extended to 11.30pm. After this holding time please contact customer services. Please contact us directly if you have used 'Checkout by Amazon'.

'Can I add to my order once it has been despatched?' No, you will need to place a new order.
'Do parcels need to be signed for?' Yes. As parcels may need to be signed for, please ensure that you give us a delivery address where someone will be able to sign for your package - perhaps your work address if the boss does not mind?
'What happens if I am out when my parcel arrives?' The delivery company should leave you a card telling you who to contact in order to get your parcel. In the UK ParcelForce are able to allow you to collect from your local post office. Please note that we cannot accept instructions such as 'leave in greenhouse'.
'Can I request a specific day delivery?' No, however there is a free typing 'Comments' field when you are checking out and you can ask us to ship after a specific date.
'Why do you have a minimum Shipping & Order Processing Charge?' Connevans is primarily a wholesale trade organisation supplying education and health authorities. Unlike many trade suppliers we do not produce an inflated retail price list for private individuals and we do not have a minimum order value. Our shipping and order processing charge simply reflects the cost of processing low value mail orders - please judge us on the overall cost.
Returns Policy
In the United Kingdom the Consumer Rights Directive (CRD) gives a customer the right to cancel up to 14 calendar days from the date of delivery. To exercise the right to cancel, you must inform us of your decision to cancel your order by a clear statement in a 'durable medium' (eg email, letter or fax) within the 14 calendar day period, in this case the original standard delivery cost will be refunded but not the cost of return. The cost of enhanced delivery services or shipping outside of the UK is not eligible for refund.
If you wish to exercise your right of cancellation you are obliged to take reasonable care of the products while in your possession.   
You must return the goods to us, at Connevans Limited, Bridge House, 1 Nutfield Road, Merstham, Surrey RH1 3EB, UK, without undue delay and in any event not later than 14 days from the day on which you communicate your order cancellation to us. You will have to bear the cost of returning the goods. When you return any products to us, we will not be responsible for any loss or damage to them in transit.
We may make a deduction from the refund for loss in value of any goods supplied if the loss is the result of unnecessary handling from you other than what is necessary to establish the nature, characteristics and functioning of the goods.
We will make the refund without undue delay, and not later than 14 days from when we receive the returned goods. We will make the refund using the same means of payment as you used for the initial payment.


Connevans Voluntary Returns Policy
To give you further peace of mind, orders from Connevans Limited are placed with the extended assurance that if you find an item unsuitable and return it to us outside the CRD 14 day statutory period but within 30 days of invoice, we will be pleased to refund the cost of the product - providing it is returned to us in resaleable condition with proof of purchase and a completed returns form. Certain items are excluded for hygiene reasons as noted on the product page.
Our definition of resaleable condition includes being returned with the original product packaging and in a tidy and clean condition. The original delivery charge will not be refunded - the cost of returning a product is the responsibility of the customer unless it was received faulty or damaged.
We do not offer a loan or trial service and our offer of refund does not apply if you have used the product other than to assess whether it is satisfactory. We reserve the right to make a repackaging charge or refuse a refund if the product is not returned to us in a tidy and clean condition.
Items not covered by our extended 30 day return policy: items ordered by special request, products excluded for hygiene or other reasons as noted on the product page and goods ordered against our advice.
more information and returns form here  
We try our best to process returns within a week of receipt.
Please note that we will make a standard UK £18 (£15 ex VAT) administration charge to cover the processing and cost of returning items to you, if sent to us outside our 30 day returns period.
Responsibility for Loss or Damage of returned items

Connevans naturally accept no responsibility for loss of or damage to a customer's parcel until it has been safely received at our factory. Customers are advised to return equipment adequately packed and covered by appropriate insurance. Packing material is available for purchase if required.
Shortages or Delivery of Wrong Items
Please notify Connevans Limited of any shortages or wrong items within 2 days of delivery, please keep all the packaging for later inspection if required - if we have supplied the wrong item we will arrange collection.