About us

e-commerce websites of Connevans Limited.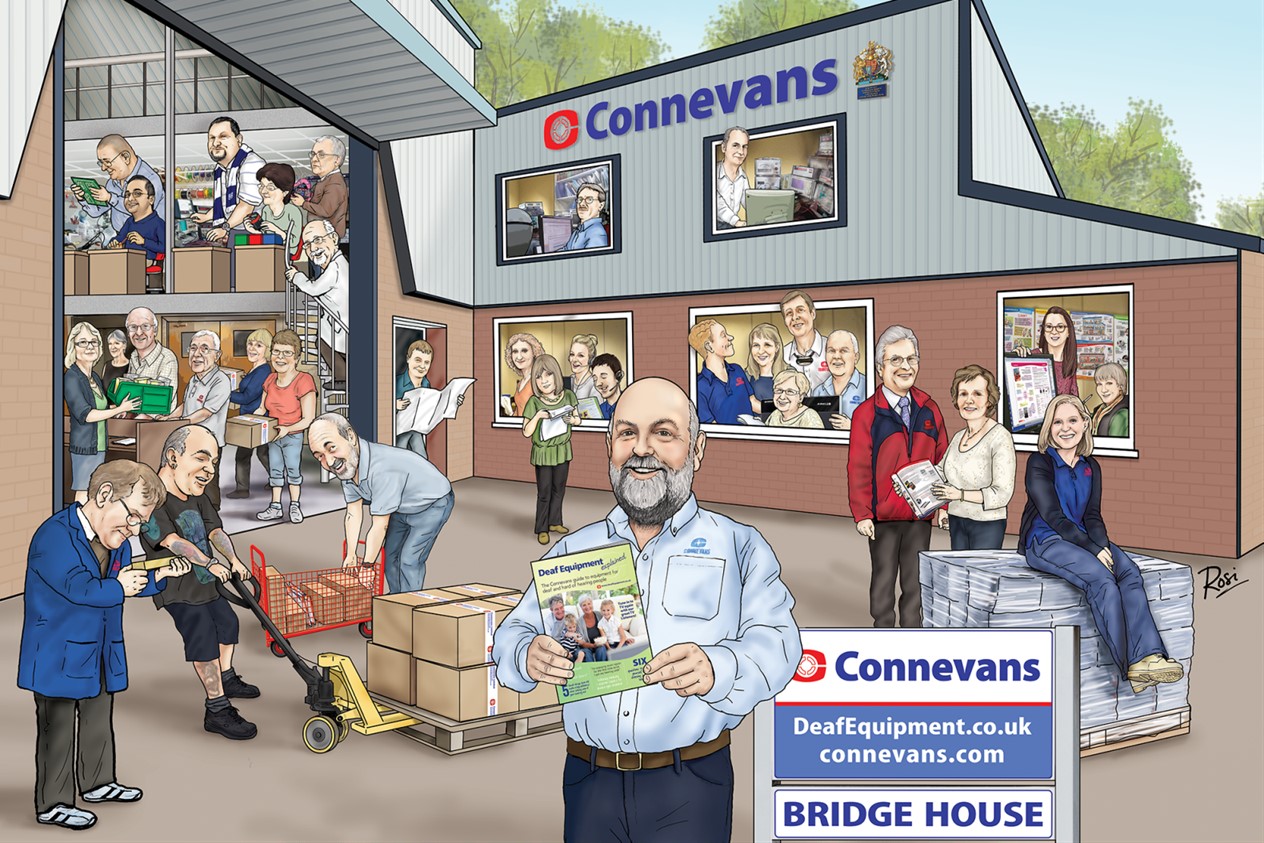 Connevans Limited is an independent family run company established 60 years ago in November 1961 and derives its name from the original founders, Meurig & Connie Evans. Connevans is still very much a family firm and is now run by their son and daughter, David Evans and Mary Cann, together with their co-directors John Popplestone, Gareth Pont, Laura Evans Beynon & Phil Boswell.
The Company employs approximately 30 people and our Surrey complex, which houses all activities from product appraisal to dispatch, allows us to respond to all our customers' requirements efficiently and effectively.
Connevans specialises in meeting the needs of people who are deaf or hard of hearing and we have developed a reputation for supplying quality products. By continually listening to the needs of the deaf community we are able to identify areas for product development to add to our catalogue and websites.
Since our business began, we have worked together with Education Professionals to help students hear more effectively in school. A current example is the design and manufacture of an extensive range of Soundfield systems for classrooms and halls. 
To support our excellent product range, we are committed to providing a high quality level of service from initial enquiry through to post-sale care. Our policy of direct involvement of the directors to answer customer questions, and the dedication of the staff team, ensures the highest possible quality of response.
Our high manufacturing standards, dedication to supporting our customers and the ability of our service department to work with original manufacturing resources on Connevans manufactured products, has helped our service team to acquire a reputation that others strive to match.
UK Government and Local Government orders
Connevans Limited is pleased to accept official Purchase Orders, from all UK Government funded organisations, including Schools, Colleges, Universities, NHS Trusts, Police, Fire, Ambulance and Life Guard Emergency Services, the British Army, Royal Air Force, Royal Navy and all local and central Government Departments.
You can send us official Purchase Orders by email to: orders@connevans.com
Organisations placing regular orders can be set up with an online ordering account.
---
Connevans Electronics Production, Manufacturing & Assembly Services
Connevans have design, manufacturing and assembly services to produce anything from printed circuit board sub assemblies to complete working units, we can also make one off prototypes.  Anything you need can be built and tested in-house at our Surrey factory, from audio systems to electronic measuring equipment; you name it and we can probably make it,
click here for more information